This Friday, May 18, the Rise Submission Invitational heads to the Capitale NY for its 4th event starting at 8 p.m. The event will be streamed live on FloGrappling and Zach Maslany has an undercard match against Mario Hernandez.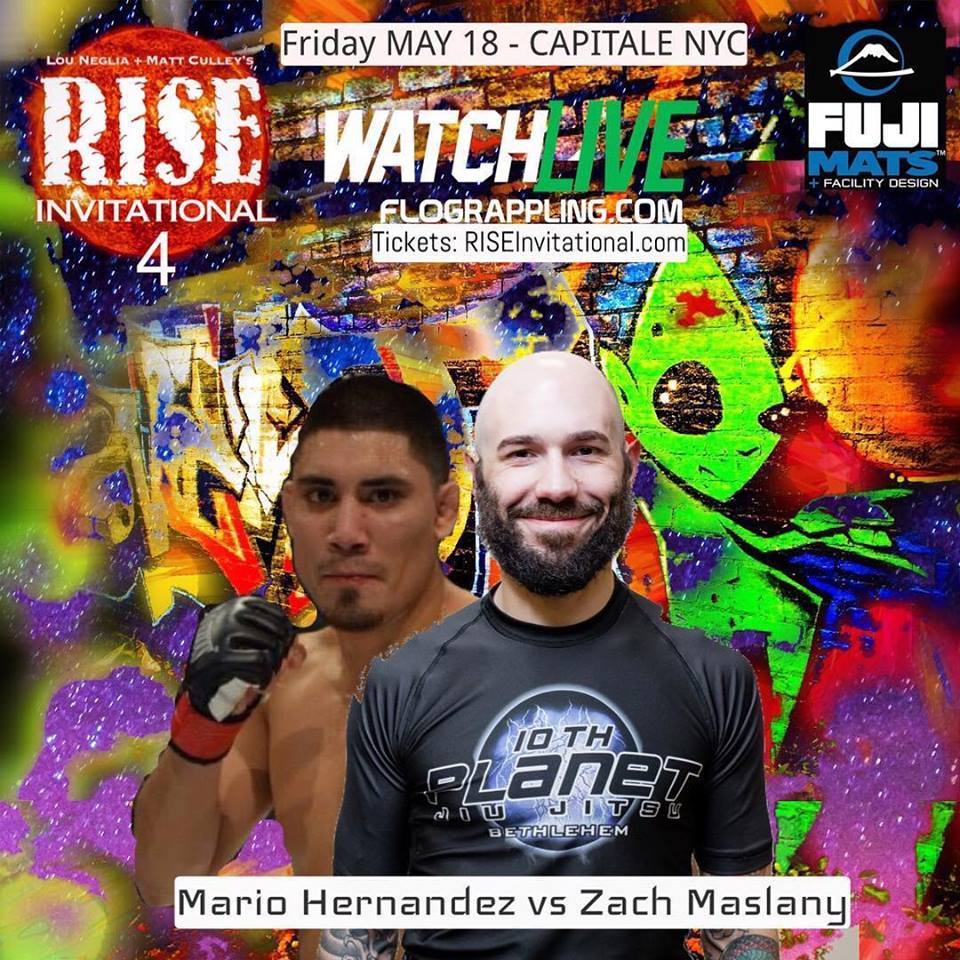 This isn't the first time Zach has competed at Rise Invitational, as he also made an appearance at their last event along with Jon Blank and JM Holland. Check out Zach's match below from the Rise Invitational 3.
Jason Rau, one of Matt Serra's stand out black belts and member of the infamous Danaher Death Squad, will be defending his welterweight belt in the main event match up against Mike Padilla. Rau won the welterweight belt in an 8 man tournament at the first Rise event, and now will be defending that belt for the first time. Other intriguing main card superfights include a rematch between Nick Pace and Alex Ecklin, as well as Nick Ronan of Renzo Gracie Academy vs. PJ Barch of 10th Planet Freaks. Another one of our 10th Planet friends from HQ, Rey De Leon, will be competing in the event's four man bantamweight tournament, which also includes the squad's familiar foe, Frankie Rosenthal. It should be fun to see how some of the west coast 10th Planet competitors stack up against the guys from Renzo Gracie Academy.