Learn Jiu Jitsu and Get In Amazing Shape! January Specials!
Why do you want to learn martial arts? If you're like most people, sure, you want a great workout. But you want so much more. You want to learn iron-clad self-defense skills for the real world - because in the real world, losing a fight can mean losing your life!
When you take the 10th Planet Jiu-Jitsu classes at Finishers MMA, you'll discover why Jiu-Jitsu is the fastest-growing martial arts program in the world today! Best known for its effective ground-fighting techniques, submission holds, Jiu-Jitsu is serious self-defense!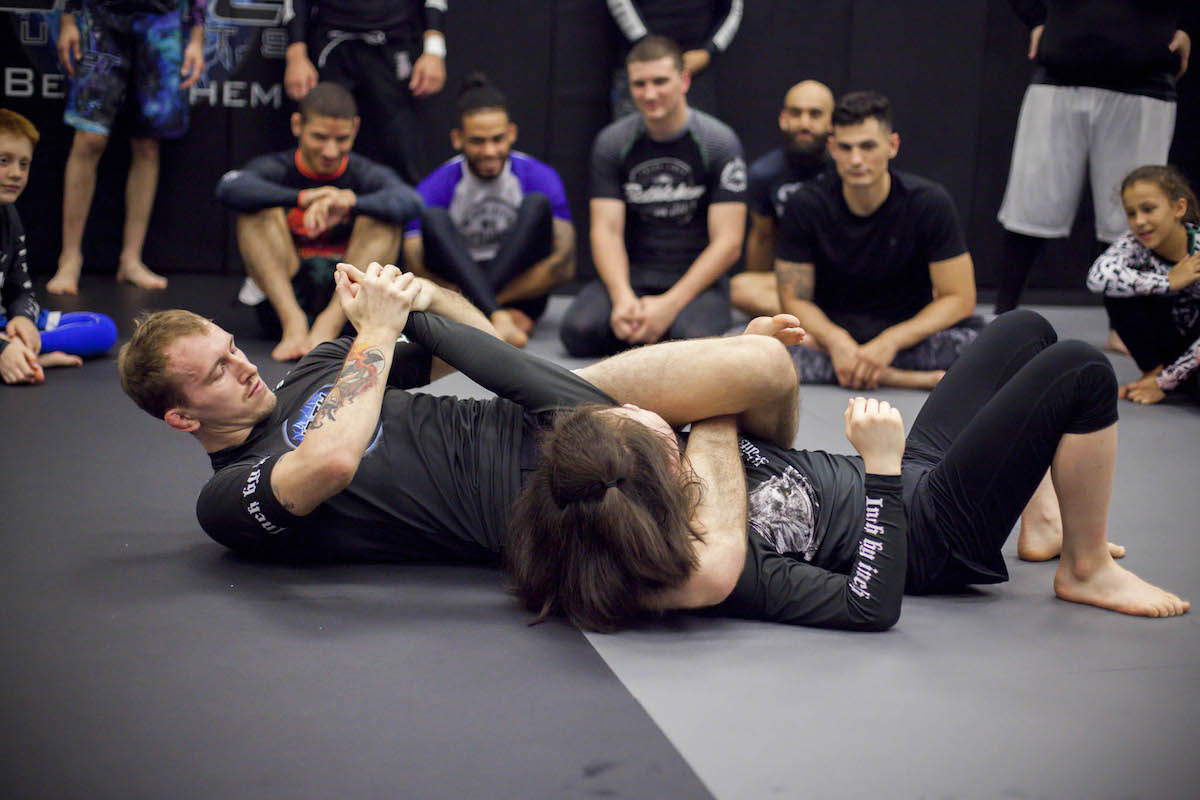 TRY THIS LIFE CHANGING MARTIAL ARTS AT FINISHERS MMA IN EASTON!
Finishers MMA's 10th Planet Jiu Jitsu class is open to all different types of people each with their own individual goals and aspirations. At our school we look to help everyone reach these goals. Students can expect to learn effective cutting edge Jiu-Jitsu techniques from the Lehigh Valley's best practitioners. Taking classes here will not only get you in great shape but you will become a dangerous individual. Plus with our family atmosphere, you will get pushed to your greatest potential.

No matter your skill level, our experienced instructors will tailor lessons so that you can conquer your goals. Our Jiu-Jitsu classes will get you into amazing shape, increase your flexibility and core strength while teaching you the most effective self-defense and Jiu-Jitsu techniques on earth.
On top of a great, fit body and world-class self-defense, you'll enjoy dozens of other benefits when you learn Jiu-Jitsu. Here are just a few:
You'll gain the ability to predict your attacker's next move and be prepared with a counter-attack
You'll develop eye-catching, chiseled muscles
Any unwanted weight will effortlessly fall off and stay off
Your ability to concentrate and focus will surprise you
You'll experience unstoppable energy and stamina
Your day-to-day stress levels will plummet
GET ON THE MAT AND GET PROTECTED WITH 10TH PLANET JIU-JITSU!
Fill out the form on the side of this page to get all the information you need to get fit and protected with Finishers MMA's 10th Planet Jiu-Jitsu classes!